Health more important than wealth, housing and travel, say under 30s
Australians under the age of 30 are prioritising their health above other lifestyle factors, according to new research.
Findings from an independent, nationally representative survey, commissioned by comparethemarket.com.au, showed that those under 30 in Australia rate their health as more important than wealth, partner, home ownership and travel.
The survey asked 1,299 Australians to rate how important certain lifestyle factors are to them, on a scale of 1 to 5 (1 being "not important" and 5 being "very important"). The factors considered were health, education, career, the environment, home ownership, wealth, travel, car ownership, their partner, friends and family.
The data revealed that under 30s rated health and family the highest, with each category coming in at an average of 4.4 out of 5. Their partner was the next most important life factor with under 30s, ranking at a high 4.1. This was closely followed by owning a home (4.0), friends (4.0), accumulating wealth (3.9) and travel (3.6), comparethemarket.com.au said in a statement.
Health ranked highest across all respondent pools, albeit increasing slightly with age; 30 to 50-year-olds ranked health at 4.5, 50 to 70-year-olds ranked it 4.7 and over 70s ranked it 4.8.
This was closely followed by family, which was ranked 4.5 by 30 to 50-year-olds, 4.7 by 50 to 70-year-olds and 4.8 by over-70s.
Anthony Fleming, comparethemarket.com.au health expert, said health should be viewed as an investment similar to any other life factor we prioritise.
"Health insurance is often partly a security measure for people who can't afford for the unexpected to happen. With public patients waiting up to twice as long for elective surgery compared with private patients, having health insurance can mean the difference between getting back on your feet after an accident and going back to university or work, or having to face public hospital waiting lists and delaying the process further," he said.
But, despite most young Aussies being concerned about their health, there are still many without hospital cover, comparethemarket.com.au added.
Young adults under the age of 29 have some of the lowest private health insurance membership rates, with just under a million of 20 to 29-year-olds on a hospital policy, it mused.
As such, Mr Fleming encourages young Aussies to take out a private health insurance policy before the age of 31 and consider other incentives that could mitigate costs.
"There are great financial benefits given to those who take out health cover early too – government incentives such as the age-based discounts can help reduce your hospital cover premiums by up to 10 per cent," he said.
"I recommend under 30s do their research and shop around for a deal that suits their lifestyle. We may not like to think about it, but everyone is prone to accidents should the worst happen, so it's crucial to be covered in any situation."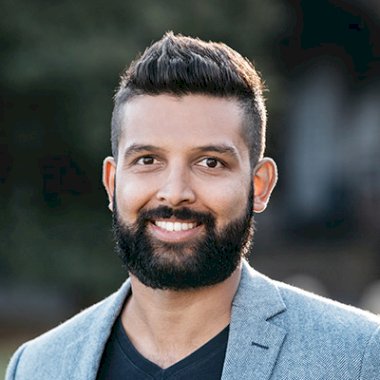 Jerome Doraisamy is a senior writer for Lawyers Weekly and Wellness Daily at Momentum Media.
Before joining the team in early 2018, Jerome is admitted as a solicitor in New South Wales and, prior to joining the team in early 2018, he worked in both commercial and governmental legal roles and has worked as a public speaker and consultant to law firms, universities and high schools across the country and internationally. He is also the author of The Wellness Doctrines self-help book series and is an adjunct lecturer at The University of Western Australia.
Jerome graduated from the University of Technology, Sydney with a Bachelor of Laws and Bachelor of Arts in Communication (Social Inquiry).
You can email Jerome at: [email protected] 
"Kindness is the language that the deaf can hear and the blind can see." – Mark Twain