Gaming and social media at the forefront of helping teens open up about mental health
Yourtown's Kids Helpline, in partnership with M&C Saatchi, is using the power of social media and online gaming to help change the dialogue of teenagers who may be experiencing mental health concerns. 
Teenagers are naturally secretive, concerned with the opinion of the peers, and often reluctant to open up about the challenges of mental health.
"Truth 'n Loot", a campaign designed to challenge the way young teens seek help for mental health challenges and general wellbeing is expected to hit the streaming platform Twitch in late August to early September.
Australian gaming influencers Naysy, Chanzes, Panda and the duo Skill Up and Laymen Gaming will share the message that "talking really helps" during live-streamed play of the gaming phenomenon Fortnite.
Four live Twitch Fortnite battles will give teens the opportunity to engage in conversations about mental health and wellbeing.
Yourtown/Kids Helpline head of marketing and fundraising Tracey Gillinder said: "The partnership between Kids Helpline and Twitch aims to encourage conversation, particularly with teenage boys, by reaching them at the early intervention stage of any mental health concerns. Mental health concerns are the number one reason children and young people contacted Kids Helpline last year."
"Through this collaboration, we are encouraging teens to talk about what's worrying them every day instead of waiting for a crisis situation," Ms Gillinder added.
There was specific focus on teenage boys, as concerns about mental health amongst young men a growing concern.
Yourtown identified that contacts from young boys to Kids Helpline during 2018 sits at 21 per cent or one in five of the contacts in 2018, compared to 77 per cent from females over the same period.
"Too many teenage boys are reluctant to ask for help. They are not big talkers and often keep concerns to themselves. We hope these gaming sessions show young boys how simple conversations can change the direction of an entire life by reducing the stigma around help-seeking," Ms Gillinder explained.
Expanding on this, Ms Gillinder focused on reinforcing the message for young men, particularly given the popularity of online gaming amongst young men, saying, "We need to encourage boys from an early age not to hide their emotions and for adults to let boys know it's OK to show their vulnerability and ask for help about anything, including their mental health and wellbeing concerns. Seeking help is a strength and never a weakness."
Ms Gillinder said Kids Helpline acted as a safety net not just for vulnerable children but all children and young people aged five to 25 years.
Kids Helpline is Australia's only free, confidential 24/7 online and phone counselling service available anytime and for any reason – kidshelpline.com.au or free call 1800 55 1800.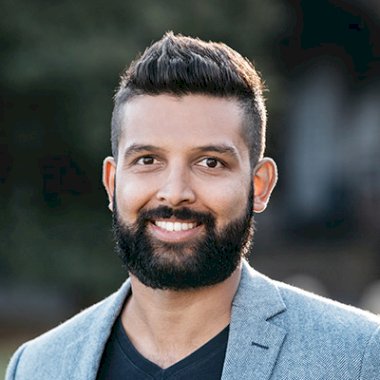 Jerome Doraisamy is a senior writer for Lawyers Weekly and Wellness Daily at Momentum Media.
Before joining the team in early 2018, Jerome is admitted as a solicitor in New South Wales and, prior to joining the team in early 2018, he worked in both commercial and governmental legal roles and has worked as a public speaker and consultant to law firms, universities and high schools across the country and internationally. He is also the author of The Wellness Doctrines self-help book series and is an adjunct lecturer at The University of Western Australia.
Jerome graduated from the University of Technology, Sydney with a Bachelor of Laws and Bachelor of Arts in Communication (Social Inquiry).
You can email Jerome at: [email protected] 
"Kindness is the language that the deaf can hear and the blind can see." – Mark Twain