DV must be better addressed in the workplace
Ahead of the UN International Day for the Elimination of Violence against Women on 25 November, AccessEAP highlights the importance of identifying how businesses can best support those experiencing domestic abuse.
2.2 million Australians have experienced physical and/or sexual violence from a partner, whilst 3.6 million have experienced emotional abuse from a partner, AccessEAP has said. And as a national welfare issue, "domestic and family violence not only affects the victim in their personal lives, but in their professional life, too".
"Employers have an important role to play and need to take the issue seriously – the cost of domestic violence to the Australian workplace could rise to $9.9 billion annually by 2021-22," the employee assistance program provider noted in a statement.
AccessEAP clinical director Marcela Slepica said employers and work play a significant role in supporting women dealing with this issue.
"Domestic violence has very real impacts on employees and the workplace. For the victim, health and economic costs can increase and mental health can deteriorate. For organisations, this can lead to lower productivity, efficiency, staff retention rates and motivation, as well as higher absenteeism," she said.
What's more, she added, some of these employees' suffering doesn't end once they leave the house.
"Victims of abuse can still be subject to unbelievable pressures when they reach the office, such as email and phone harassment, with partners trying to force them to resign or get fired. In extreme cases, they may even be targeted by their abuser at their place of work. This type of behaviour then effects the workforce as a whole, with staff exposed to the abuse in person."
Many organisations recognise that it is important and relevant to have a domestic violence policy in place to support employees, and they make efforts to provide training to managers and their staff about how to respond and how to offer support, Ms Slepica noted.
Victims should always feel that there is someone they can confidentially talk to in the workplace, yet only 20 per cent of employees feel comfortable helping a colleague who is experiencing domestic abuse, she said.
"Work can often become a sanctuary away from abuse, and as an employer, it's important to encourage a working environment that is safe for employees. By creating a non-judgmental space where victims feel confident to talk about their experiences, it can help raise awareness and make sure that someone is getting the help they deserve," she said.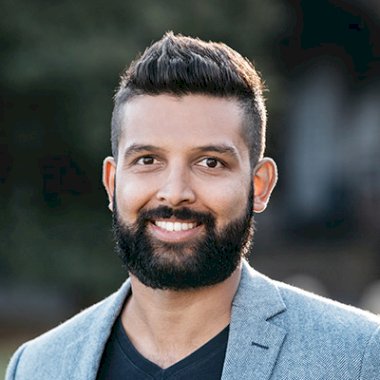 Jerome Doraisamy is a senior writer for Lawyers Weekly and Wellness Daily at Momentum Media.
Before joining the team in early 2018, Jerome is admitted as a solicitor in New South Wales and, prior to joining the team in early 2018, he worked in both commercial and governmental legal roles and has worked as a public speaker and consultant to law firms, universities and high schools across the country and internationally. He is also the author of The Wellness Doctrines self-help book series and is an adjunct lecturer at The University of Western Australia.
Jerome graduated from the University of Technology, Sydney with a Bachelor of Laws and Bachelor of Arts in Communication (Social Inquiry).
You can email Jerome at: [email protected] 
"Kindness is the language that the deaf can hear and the blind can see." – Mark Twain