Cricket Australia's response to Glenn Maxwell's ill-health a wake-up call for all businesses
There is much that Australian employers can learn from how the nation's peak cricketing body has responded to the taking of indefinite mental health leave by one of our best players.
Cricket is our national pastime. It is the sound of summer in Australian households, perhaps only surpassed by the dulcet tones of waves crashing down on any number of our world-class beaches. It has been said by many a commentator that captaining the Australian cricket team is the hardest job in the country – being prime minister is a not-so-close second.
There is an excess of bravado and hypermasculinity that surround most if not all sporting codes in Australia, and cricket is no exception. The manifestation of such a culture in the cricketing realm is demonstrated expertly by the uber-popular podcast, The Grade Cricketer.
When putting all of this together with the reluctance that many Australian men – sporting professionals or otherwise – have in visiting the doctor or speaking up about mental health issues, one could reasonably surmise that vocalising the experience of mental health issues in the change rooms of the Sydney Cricket Ground or any other such stadium around the country would be both socially unacceptable and professionally detrimental.
But, as recent events have proven, this is not the case. And employers across the board should be taking note.
Last week, I was devastated to learn that Glenn Maxwell – one of my favourite players in the Australian cricket team – was taking indefinite leave for mental health reasons. At his best, there are few players in the world more entertaining to watch, and moreover, he comes across as a genuinely nice guy. Having had to take time off work at various points in my career for the same reason, it's always hard to witness the same thing happen to others.
"Glenn Maxwell has been experiencing some difficulties with regards to his mental health. As a result, he will spend a short time away from the game," team psychologist Dr Michael Lloyd said in a statement last Thursday.
"Glenn was proactive in identifying these issues and engaging with support staff."
But, shortly thereafter, I was encouraged and inspired upon realising that not only was Maxwell's taking of leave a good thing – something, as aforementioned, he did proactively, in consultation with national coach Justin Langer – but the response by his employer, Cricket Australia (CA), was exceptional.
"The wellbeing of our players and staff is paramount. Glenn has our full support," CA general manager of national teams Ben Oliver said.
"Cricket Australia will work collaboratively with Cricket Victoria's support staff to ensure Glenn's wellbeing and his reintegration into the game.
"We ask that everyone gives Glenn and his family and friends space; and respects their privacy at this time. He's a special player and an important part of the Australian cricket family. We hope to see him back in the team during the summer."
Mr Langer's comments conveyed a deeper understanding of the difficulty being suffered by Maxwell, nothing he felt something was "not quite right" with Maxwell in the recent T20 International against Sri Lanka in Adelaide, in which the all-rounder hit a spectacular 62 off 28 balls.
"That's the mask he puts on, it's his armour, his energy and the way he plays," Mr Langer said.
"He's the great entertainer, but underneath the mask, you probably just sense it. When you build relationships with people you sense when they're not quite right.
"I asked him the day before the Adelaide game, and that's when he said, 'We probably need that little chat'. There's been a few times over the past 12 months where I've suspected he's battling a little bit."
Australian workplaces and professional industries across the board have made tremendous strides over the past 10 years or so to raise awareness of and put in place measures to address psychological distress, anxiety, depression and other mental ailments. There is, however, a long way to go, and all employers must remain diligent in ensuring the right measures are implemented to proactively accommodate for the idiosyncratic needs of all staff members.
It appears that Cricket Australia recognises this better than many.
Last year, rising star Will Pucovski took time out from the domestic competition, and did so again when he was selected in the Test squad, to undergo treatment. Such spells away from the field haven't dampened his chances for national selection, however, with his name consistently bandied around for the coming Test series.
Batsman Nic Maddinson similarly took time off a few years back, but he is now playing better than ever and is also in contention for a recall to the national side.
The overriding lesson for professional workplaces from how Cricket Australia has dealt with the ill-health of its players is that if the employer better caters to the idiosyncratic needs of each individual, it is more likely that not only will that individual be able to perform at the level needed and/or expected, but it is more likely that such care will give rise to greater institutional loyalty. There is, in this sense, a fiscal imperative in looking after the mental health of your workers.
But, on a sociocultural level, what Cricket Australia's approach teaches us is that even in the macho environment of professional sport, empathy and consideration are not only acceptable, these are fundamental. If our sporting heroes can feel safe and secure to speak up about their struggles without fear of consequence or detriment, then why can't law firms, financial services companies and other workplaces engender a similar sentiment?
I can't wait to see Mr Maxwell back in national colours and firing on all cylinders. But, more than anything, I'm thrilled to know he's being supported in his time of need and that he felt comfortable speaking up about such struggles. Hopefully all Australian workplaces have taken note.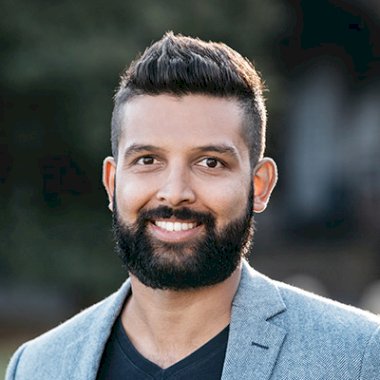 Jerome Doraisamy is a senior writer for Lawyers Weekly and Wellness Daily at Momentum Media.
Before joining the team in early 2018, Jerome is admitted as a solicitor in New South Wales and, prior to joining the team in early 2018, he worked in both commercial and governmental legal roles and has worked as a public speaker and consultant to law firms, universities and high schools across the country and internationally. He is also the author of The Wellness Doctrines self-help book series and is an adjunct lecturer at The University of Western Australia.
Jerome graduated from the University of Technology, Sydney with a Bachelor of Laws and Bachelor of Arts in Communication (Social Inquiry).
You can email Jerome at: [email protected] 
"Kindness is the language that the deaf can hear and the blind can see." – Mark Twain