Creating thriving tribes across Australian workplaces
One of Australia's leading voices in the mental health sphere spoke to Wellness Daily about thriving in the workplace, and how companies can best support their staff.
In the wake of the Tech Crash of 2000, Graeme Cowan suffered a mental breakdown that left him suicidal.
"I suddenly wasn't able to sleep, think, concentrate, and very shortly after I lost my job, my marriage broke down and I had to go and live with my parents for about five years," he recounted.
"It was a very difficult period, and it took a long time for me to turn it around."
But Mr Cowan was able to turn his life around, following years of debilitating depression, to become an author four times over and prominent consultant in professional services.
"I had good care and support from my parents and friends, and good medical advice, but quite frankly, it was probably the lifestyle strategies that I adopted which had the greatest impact," he said.
"I began walking regularly every day I reconnected with family and friends whom I'd be estranged from, or had withdrawn from, I got into meditation, and the final thing was writing my first book, which gave me a sense of purpose and made me feel like I was making a difference."
That first book, Back From The Brink, showcased the experiences of well-known Australians with mental health issues (including former politicians and Olympians), and garnered prominent endorsements from actress Glenn Close and former British prime minister Tony Blair.
Telling his own story – including the darkest days – formed part of his new journey.
"The worst thing was not being able to sleep, because you'd be exhausted but couldn't rest, yet still had to face work the next day – it was a vicious cycle where you felt more and more tired, running out of fuel, and I was trying to act like everything was fine by putting on a mask every day," he said.
"With that cycle, I became more and more depressed and anxious, and my outlook became hopeless."
"I just saw worst-case scenarios and had black thoughts, not able to have any creativity or new ways of doing things," he said.
Post-recovery, he started advocating – under his Thriving Tribes header – for workplace leaders to put equal emphasis on wellness and development.
One crucial area of focus for Mr Cowan is disengagement by employees, which consistently shows up in research as a primary concern.
"If you can engage the hearts and minds of employees, and show them the purpose and impact the work makes with clients, it provides motivation," he argued.
"And the more people agree with the idea that their supervisors cares about them as a person, the better workplace productivity will be."
Addressing disengagement also involves the creation of psychologically safe team environments, he said.
"This means people being allowed to be who they are, have strong interpersonal trust and respect in a group, and be encouraged to try new things, solve customer problems, take moderate risks and know they can learn from them," he commented.
"If you have a psychologically safe environment, people feel cared for when trying new things, they'll have each other's backs, and everyone can thrive."
In addition, his new app, 'Factor C', is shaping up to be a game-changer for professional services environments, once the current prototype is ready for broader consumption.
The app provides training and support for workplace supervisors to help the teams under them by promoting psychological safety, including online content, interactive learning and workplace activities.
"The app is exciting because you can scale, over huge businesses, whereas face-to-face can only go so far," he explained.
"Large organisations will be able to use this technology for short, engaging courses to help change the culture of the entire workplace."
Moving forward, Mr Cowan remains "incredibly motivated" by the knowledge that he can help people feel better about themselves by discussing the elephant in the boardroom.
"Ultimately, the work I do helps people to understand who they are and be more true to themselves and their values, by living authentic lives," he said.
"I believe we are more energetic and hopeful, and better humans, when we play to our unique strengths and gifts."
Part of this, he concluded, requires an appreciation for what it means for us to be resilient.
"It's a deep confidence that you can bounce back from a setback and feel confident that you'll get to a better place, with a greater level of fulfilment and meaning," he said.
"It's a confidence that, no matter what happens, there's a way around and there will be a better outcome if you keep the right attitude and do the right things."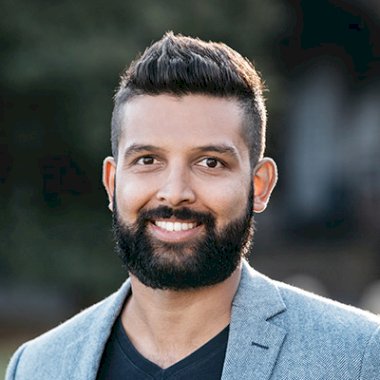 Jerome Doraisamy is a senior writer for Lawyers Weekly and Wellness Daily at Momentum Media.
Before joining the team in early 2018, Jerome is admitted as a solicitor in New South Wales and, prior to joining the team in early 2018, he worked in both commercial and governmental legal roles and has worked as a public speaker and consultant to law firms, universities and high schools across the country and internationally. He is also the author of The Wellness Doctrines self-help book series and is an adjunct lecturer at The University of Western Australia.
Jerome graduated from the University of Technology, Sydney with a Bachelor of Laws and Bachelor of Arts in Communication (Social Inquiry).
You can email Jerome at: [email protected] 
"Kindness is the language that the deaf can hear and the blind can see." – Mark Twain