Buying a home affects the mental health of half of Australians
Searching for a new home has a deleterious impact upon the emotional and psychological wellbeing of 51 per cent of Australian home buyers, reinforcing the need to implement effective coping mechanisms during the process.
The dream of owning one's own property may remain, but new research from Allianz Australia has shown that hunting around can be detrimental in numerous ways.
The research showed that buying a home is considered so stressful that the majority (55 per cent) of those surveyed said they would rather stay in their current home longer instead of starting the buying process. In fact, almost one in five (18.6 per cent) Aussies, stressed out by the process, would rather go without social media for a month than enter the housing market.
Allianz general manager of home and lifestyle Rachael Poole said: "Although the 'Australian dream' of owning a home is a primary driver of property sales, we know that buying a home is one of the most stressful life events. While this stress is understandable, know that it should be reasonably short-lived, with half of people purchasing their home within six months of beginning their search for a home.
"To help manage the stress, many home owners tell us they wished they had known more about the additional costs involved in buying a house and had a better understanding of what was realistic for their budget, from the outset. Bearing this in mind, prospective buyers can reduce potential stress by better understanding the end-to-end costs of purchasing a property and what they are willing to compromise on."
Before entering the housing market, the research revealed buyers wished they had a more realistic view about the properties available within their budget (14.2 per cent), how long the process would take from start to finish (14.6 per cent), and the additional associated costs, such as mortgage insurance (20.5 per cent), the cost of moving (11.3 per cent) and stamp duty (9.0 per cent).
It also found that Australians are choosing to talk to family and friends (42.8 per cent) and re-adjusting their expectations (25.5 per cent) to help manage home-purchasing stress levels.
Allianz wellbeing advocate Dr Sarah McKay said this was a positive start on the part of home buyers looking for coping strategies as human brains are wired to make emotional connections.
"We are social creatures, so connecting with family and friends throughout the buying journey can help alleviate stress. When we spend time with friends and loved ones, the bonding hormone oxytocin is released in our brain. Oxytocin not only makes us feel good, but it also counteracts the effects of the stress hormone cortisol," she said.
"Buying a home represents more than a roof over our head. Our homes protect us, keep our family safe, comfortable and together and tap into our basic human need for security. With all of this at stake, it's not surprising that buying a home can be stressful."
We feel stressed when our coping mechanisms are overwhelmed, Dr McKay continued, noting that finding useful ways to manage stress is important. She suggested implementing the following strategies to help manage stress during the home ownership journey:
• Rethink your stress response: see the positive in the challenge that may be causing stress, e.g. a beautiful home for the family at the end of the buying process.
• Build your tolerance for uncertainty: practicing tolerating a small amount of uncertainty is similar to building a muscle. For example, let someone else choose your dinner from a menu, or spend a day without researching real estate listings.
• Connect with others: moving is one life event to which most people are able to relate. Even if you feel you lack time or mental energy to socialise, have a coffee with a friend, ask someone to help pack crockery, or cry on a supportive shoulder over the dream home you lost in the auction.
• Practice gratitude: counting your #blessings is not just for the Instagram fans. Mental health researchers will tell you that the practice of directing your attention towards the good matters in your life feeds positive emotions.
• Finally, let yourself grieve: if you did not get the house you wanted, or the home purchase journey did not go as planned. Give yourself time.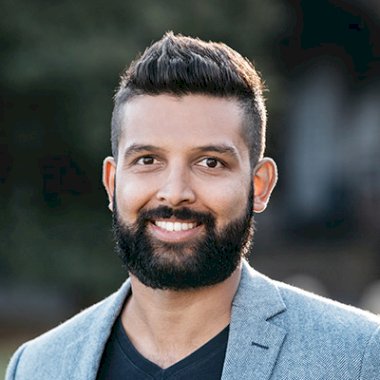 Jerome Doraisamy is a senior writer for Lawyers Weekly and Wellness Daily at Momentum Media.
Before joining the team in early 2018, Jerome is admitted as a solicitor in New South Wales and, prior to joining the team in early 2018, he worked in both commercial and governmental legal roles and has worked as a public speaker and consultant to law firms, universities and high schools across the country and internationally. He is also the author of The Wellness Doctrines self-help book series and is an adjunct lecturer at The University of Western Australia.
Jerome graduated from the University of Technology, Sydney with a Bachelor of Laws and Bachelor of Arts in Communication (Social Inquiry).
You can email Jerome at: [email protected] 
"Kindness is the language that the deaf can hear and the blind can see." – Mark Twain