'Brotox' is a thing now, apparently
There has been a significant increase in the number of men receiving anti-wrinkle injections, according to one doctor.
In 2018, over US$1 billion was spent on anti-wrinkle injections, according to The American Society of Plastic Surgeons. But contrary to popular belief, it wasn't just women who outlaid that cash.
Comestics physician Dr Phoebe Jones said she had witnessed an increase in males receiving anti-wrinkle injections.
"Although many may think of 'brotox' as nothing more than a buzzword, males are in fact becoming increasingly interested in having non-surgical aesthetic procedures," she said.
Since 2017, there has been a significant increase in the number of males undergoing cosmetic procedures, she explained, the most common being anti-wrinkle injections, followed by laser hair removal and skin treatments such as peels, microdermabrasion and derma fillers.
"I find that there are a few different factors motivating males to undergo brotox in my practice," said Dr Jones.
She said there are four key factors contributing to the rise of brotox:
Men want quick results, and they will pay for it
According to Dr Jones, "Men who are often driven by results can too be self-conscious. Men usually express concern to getting rid of specific lines on their upper-face and their go-to being anti-wrinkle injections – it is very simple, quick and effective."
In addition, she said, "Men are willing to pay for what they want. Usually, a gentleman's treatment would cost a bit more than a woman's due to their greater muscle mass and requiring more product to elicit good results."
Supportive segments of the community
Men usually prefer to be private about getting cosmetic treatment due to worrying about judgement from peers, Dr Jones said, while deducing that, for example, gay men she has come across in her work have been less embarrassed and are more open and prouder of the work they are getting done.
"They really embrace getting onto treatments that will prevent signs of ageing and improving their overall look," Dr Jones said.
She also commented that she had seen numerous clients for whom cosmetic treatment is a status symbol and a supposed "representation of self-care and health".
It can be for all men
But, she continued, it is apparent from her observations that the appeal of such cosmetic surgery is growing, with more men and women coming through the doors concerned "about looking their best".
"I have a lot of male patients in my practice and, interestingly enough, often they have been coaxed in by their wives or girlfriends," Dr Jones said.
The fear that ageing will affect their income
Finally, she mused that living in a society that can be or is ageist, older people often feel overlooked.
"I find that older men who seek treatment is often a result of not wanting to look like the oldest person in the office," Dr Jones said.
"My older male patients who have undergone a couple of cosmetic tweaks have resulted in a confidence boost and looked at it as protecting their income."
"Additionally, I find that men over 50 really benefit from upper face anti-wrinkle injections and skin treatments to reduce actinic damage and photo-ageing. The effect of sun damage in this age group is very significant in Australia, and simply performing laser treatments and 'brotox' results in very high patient satisfaction," she concluded.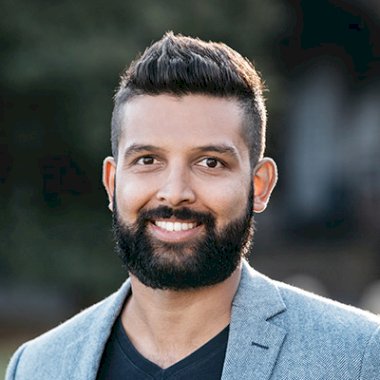 Jerome Doraisamy is a senior writer for Lawyers Weekly and Wellness Daily at Momentum Media.
Before joining the team in early 2018, Jerome is admitted as a solicitor in New South Wales and, prior to joining the team in early 2018, he worked in both commercial and governmental legal roles and has worked as a public speaker and consultant to law firms, universities and high schools across the country and internationally. He is also the author of The Wellness Doctrines self-help book series and is an adjunct lecturer at The University of Western Australia.
Jerome graduated from the University of Technology, Sydney with a Bachelor of Laws and Bachelor of Arts in Communication (Social Inquiry).
You can email Jerome at: [email protected] 
"Kindness is the language that the deaf can hear and the blind can see." – Mark Twain