Aussies have a duty to fight harmful use of alcohol
As a nation, we should have a culture in which alcohol is only consumed responsibly, so that drinking remains a positive experience, says one organisation.
It should be a duty for us to fight the harmful use of alcohol – as an industry, as producers, as retailers and as individuals – to help improve the health of Australians and reduce the risk of alcohol-related harms and non-communicable diseases, Alcohol Beverages Australia has said.
The release of the National Alcohol Strategy "presents a unique opportunity for industry, governments and concerned health bodies to work cooperatively with each other to combat harmful drinking", the organisation said.
Alcohol Beverages Australia CEO Andrew Wilsmore said: "We want a culture in which our products are only consumed responsibly (by those that choose to consume them), so that drinking and selling them is always a positive experience."
"We have an obligation to promote responsible drinking, and a duty to deliver a better and more sustainable future for all," he submitted.
"With all indicators of harm trending down and per capita consumption at 50-year lows, it is important that targeted solutions are favoured over population-wide measures that penalise the majority of responsible drinkers."
The industry has done a lot of heavy lifting in improving Australia's drinking culture, Mr Wilsmore continued, including via the annual funding of multimillion-dollar cultural change programs, the voluntary labelling of pregnancy warnings and standard drinks pictograms, and a wide range of targeted programs that have real-world success in changing the drinking behaviours of at-risk groups.
"The National Alcohol Strategy underscores the importance of continuing these initiatives and building on them further to help achieve the ambitious target of a 10 per cent reduction in harmful alcohol consumption," he said.
"While the strategy rightly focuses on the harms associated with alcohol, it is important for governments and policy makers to not lose sight of the fact that most Australians enjoy a drink responsibly as part of normal Australian life."
"When consumed responsibly, a beer, wine, spirit or cocktail helps bring people together to socialise and enjoy conviviality. It supports the livelihoods of close to 600,000 Australians, contributes $160 billion in economic output, and puts $6.1 billion in taxes into helping pay for vital government services," he concluded.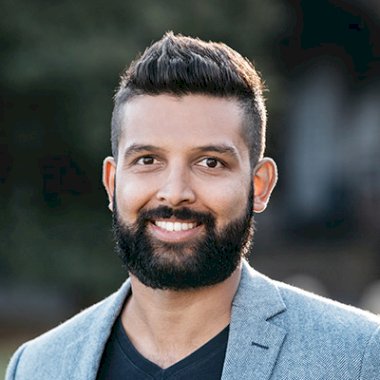 Jerome Doraisamy is a senior writer for Lawyers Weekly and Wellness Daily at Momentum Media.
Before joining the team in early 2018, Jerome is admitted as a solicitor in New South Wales and, prior to joining the team in early 2018, he worked in both commercial and governmental legal roles and has worked as a public speaker and consultant to law firms, universities and high schools across the country and internationally. He is also the author of The Wellness Doctrines self-help book series and is an adjunct lecturer at The University of Western Australia.
Jerome graduated from the University of Technology, Sydney with a Bachelor of Laws and Bachelor of Arts in Communication (Social Inquiry).
You can email Jerome at: [email protected] 
"Kindness is the language that the deaf can hear and the blind can see." – Mark Twain