Are we expecting too much when we ask people to share stories in mental health?
Have we ever thought about what disclosure really means for some people? And whether, for those people, this isn't the answer to solve stigma for them, writes Camille Wilson. 
I was chatting with a fellow founder the other day and we were talking about growing our businesses. I was very honest and openly spoke about how difficult it can feel to do sometimes. In her response, she said something to me that I didn't quite expect.
She said, You don't talk about your mental illness as your "why" enough. You talk about passion about neuroscience and experience in HR, but that isn't what people are going to connect to.
This was a really interesting comment on two fronts.
Firstly, I hadn't realised that the part of my life that is so obvious to me wasn't so obvious to others. That by owning a mental health start-up and advocating on a daily basis for mental health wasn't enough to suggest that I have lived with the complications of mental health for the best part of 27 years. I live with mental health every day I wake up, it is like having a bad headache that just doesn't want to go away and, I guess, after so long, you forget to mention how bad the never-ending headache really is.
Secondly, and more importantly to this article, I didn't realise it was now an expectation for those who live with a mental health issue to begin telling their personal stories. And, particularly for me, the sole strategy to be able to grow my business.
It triggered a lot of thoughts in me and I began to think about how we've been addressing mental health and the way we've been encouraging people to stand up and speak up about those living and experiencing mental health behind closed doors. We've come to a place where we almost expecting each of us to A) have a story and B) we need to be telling it to everyone about it.
In our mental health initiatives so far, we've rightly spent a lot of time focusing on helping people feel encouraged and comfortable to "speak up", "tell your story" and "be more vulnerable". This being a direct result of trying to overcome stigma and allow those who have suffered a place to open up and share their journeys. But, have we ever thought about what this really means for some people? and about whether for some people, this isn't the answer to solve stigma for them?
We don't think about what impact telling a story might have on their perception of self, on their mental health, and on their process of accepting what may have happened to them. Ultimately, we don't think about whether telling their story is even the right thing for them to do.
My mental illness isn't comparable to a week-long flu that we can chat about next week. It isn't comparable to going to the nurse and getting a band aid stuck on my knee, and telling everyone my "war story". It isn't comparable to anything that I can describe easily, simply in the matter of moments. My story is my entire life. It is my childhood, my teenage life, my 20s and my future. It is undeniably personal and an unequivocally complex story.
I think it is important for us to recognise that telling your story isn't just something we don't want to do because of repercussions. It is personal. It is ours, and we have a right to keep it private, if that is what we think is best for us. It doesn't make me any less brave, any less capable of recovery, or any less of a personal advocate for mental health. It just makes me who I am.
Encouraging someone to seek help is one thing. Telling someone they need to tell their story is another.
Some days, I am going to be more OK telling my story. Other days, I won't be able to bring myself to do it.
And you know what? That's okay.
Camille Wilson is the director of Grow Together Now.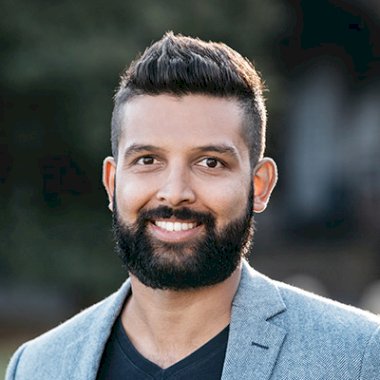 Jerome Doraisamy is a senior writer for Lawyers Weekly and Wellness Daily at Momentum Media.
Before joining the team in early 2018, Jerome is admitted as a solicitor in New South Wales and, prior to joining the team in early 2018, he worked in both commercial and governmental legal roles and has worked as a public speaker and consultant to law firms, universities and high schools across the country and internationally. He is also the author of The Wellness Doctrines self-help book series and is an adjunct lecturer at The University of Western Australia.
Jerome graduated from the University of Technology, Sydney with a Bachelor of Laws and Bachelor of Arts in Communication (Social Inquiry).
You can email Jerome at: [email protected] 
"Kindness is the language that the deaf can hear and the blind can see." – Mark Twain