Are career breaks a help or hindrance?
Most Australians find that a lack of recent experience means that re-entering the workforce after a career break presents real challenges for one's vocational path, according to new research.
A new survey from global recruitment firm Hays – which surveyed over 1,000 people across Australia and New Zealand – found that of the 64 per cent of women and 49 per cent of men who have taken a career break at least once during their working lives, most say it was a challenge to re-enter the workforce afterwards.
The reasons for taking said career breaks differed for men and women: for the latter, having children (41 per cent) and travel (14 per cent) were the most common responses, while for men it was travel (25 per cent) or to study or retrain (21 per cent).
But re-immersion in the workplace after a career break saw both men and women (66 per cent and 69 per cent, respectively) encountering some challenges re-entering the workforce, including how to answer job interview questions about the relevancy of their skills following time out of the workforce.
According to Hays, this highlights an often-overlooked barrier people face when attempting to re-enter the workforce following a career break.
"Employers prefer people with recent experience," says Nick Deligiannis, managing director of Hays in Australia and New Zealand.
"Many prefer people with continuity in their work history and view anyone who has been out of the workforce, whether that's for 12 months or five years, as out of date."
To overcome this, jobseekers should show that they kept their skills and knowledge up to date and drove their learning agenda while on their extended break, Mr Deligiannis continued.
"On your CV and online profile, list seminars and events you attended. Highlight the new knowledge you've acquired in a 'professional profile' at the top of your CV," he said.
"Post about a course you completed or learning event you attended on your professional social media. You could even write about how your learning has shaped your thinking or approach to your role."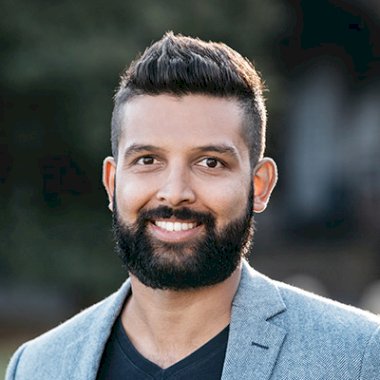 Jerome Doraisamy is a senior writer for Lawyers Weekly and Wellness Daily at Momentum Media.
Before joining the team in early 2018, Jerome is admitted as a solicitor in New South Wales and, prior to joining the team in early 2018, he worked in both commercial and governmental legal roles and has worked as a public speaker and consultant to law firms, universities and high schools across the country and internationally. He is also the author of The Wellness Doctrines self-help book series and is an adjunct lecturer at The University of Western Australia.
Jerome graduated from the University of Technology, Sydney with a Bachelor of Laws and Bachelor of Arts in Communication (Social Inquiry).
You can email Jerome at: [email protected] 
"Kindness is the language that the deaf can hear and the blind can see." – Mark Twain