57% of working mums say raising kids is more stressful than their jobs
More than one in two Australian women find raising children to be more stressful than working a job, according to new findings.
Research commissioned by nutraceutical company Entity Health, surveying 731 Australian working mums, has found that 57 per cent said raising kids was more stressful than their job.
It also found that 65 per cent of mums in their 40s find raising children more stressful than work, compared with 59 per cent of mums in their 30s. In contrast, 54 per cent of mums under 30 find work more demanding than raising children.
Entity Health director of corporate and commercial strategy Eva Tan said that combining family and work requires plenty of hard work, time and commitment.
"Our survey results indicate that larger families are more stressful, as indicated by the higher levels of stress among mums in their 40s than those in their 20s and 30s. Although most mums under 30 tend to have younger children, most of them found work more stressful perhaps due to many of them just starting out in their careers," she said.
"While mums in their 40s, who tend to have school-age children, have the added responsibilities of supporting their kids in their extracurricular activities and their homework demands."
The findings follow research from Manchester University and the Institute for Social and Economic Research at Essex University, which examined biomarkers for chronic stress such as blood pressure and hormones in 6,025 women and found that working mothers with two children were 40 per cent more stressed than other working women with no children. It was also found that flexible work conditions had no effect on relieving stress levels.
Ms Tan stressed how important it is for working mothers to look after themselves and to focus on self-care strategies: "When we feel stressed and anxious, a healthy diet and exercise are often not top of mind. Simple tweaks in these areas can provide immense improvements to our wellbeing, helping to cope with other stresses in our lives more effectively."
"Working mothers need to take time out for themselves at least once a week to get some 'me time'. This can include doing activities or hobbies that you enjoy which can help you find balance when trying to juggle multiple responsibilities. Certain foods and natural ingredients such as maca powder can also help reduce stress and anxiety," she concluded.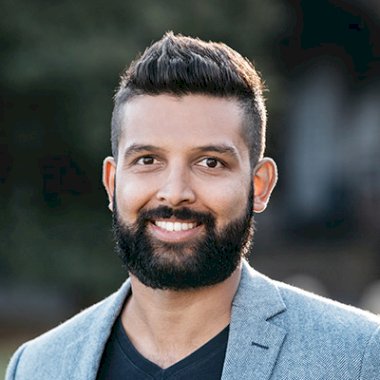 Jerome Doraisamy is a senior writer for Lawyers Weekly and Wellness Daily at Momentum Media.
Before joining the team in early 2018, Jerome is admitted as a solicitor in New South Wales and, prior to joining the team in early 2018, he worked in both commercial and governmental legal roles and has worked as a public speaker and consultant to law firms, universities and high schools across the country and internationally. He is also the author of The Wellness Doctrines self-help book series and is an adjunct lecturer at The University of Western Australia.
Jerome graduated from the University of Technology, Sydney with a Bachelor of Laws and Bachelor of Arts in Communication (Social Inquiry).
You can email Jerome at: [email protected] 
"Kindness is the language that the deaf can hear and the blind can see." – Mark Twain