5 ways to get your spending under control this Christmas
The silly season is starting to creep up on us, but there's still time to get your budgets in order and ensure your sense of financial wellbeing, writes CUA millennial money expert, Joel Dooner.
Here, he gives us his top tips to help keep costs down and pocket a little extra money in the lead up to the festive season.
Review your monthly streaming subscriptions
When it comes to picking a streaming service, we're spoilt for choice. With shows across Netflix, Stan and Amazon Prime, multiple subscriptions are becoming the norm and it's easy to rack up hundreds of dollars a year on these services without even realising (personally I'm hooked on Stan streaming platform – can't watch enough of "Power" series).
Compare how much value you get from each service – and consider whether you can save a little extra each month by reducing your number of subscriptions. I've limited myself to one streaming service and it's done wonders.
Take stock of your everyday expenditure
It can be surprising just how much you're spending on that daily takeaway coffee or lunch from the cafe downstairs at work. Track your spending and if you find that you're spending nearly $300 on coffee each month, in the lead up to Christmas perhaps consider cutting back on your daily latte to every second day instead.
Another easy way to save on these everyday costs is by chipping a few dollars in with some workmates to buy some lunch groceries for the office. You'll be surprised at just how much you can save in only a matter of days.
Allow for upcoming expenses
An important part of managing your finances is planning for upcoming expenses – and making sure you have the money set aside to cover these costs. Ahead of Christmas it's vital to budget and allow for festive season spending. I can happily splurge on clothes and Christmas parties during the Christmas season and therefore know it's important to have a budget in place.
If you're worried that you might blow the budget, decide on an amount you're comfortable to spend on during the festive season and commit to sticking to this amount to help prevent any impulse splurges.
Consider how you approach buy now, pay later services
Buy now, pay later services may be convenient, but they can also be risky for your financial wellbeing if not managed closely. If you're prone to overspending when using these services, such as Afterpay or Zip, consider setting yourself strong but realistic boundaries.
For example, commit to only having one purchase to pay off at a time or set yourself a monthly or weekly allowance. Ultimately, it's a good idea to be spending your own money that you have – so consider a Visa Debit card that ensures you spend what you are earning.
Budget, budget and budget
It might sound simple but setting and sticking to a budget is essential for keeping your spending under control. Set a realistic budget, review your income, expenses and spending habits and regularly check in to make sure you are on track to meet your financial goals.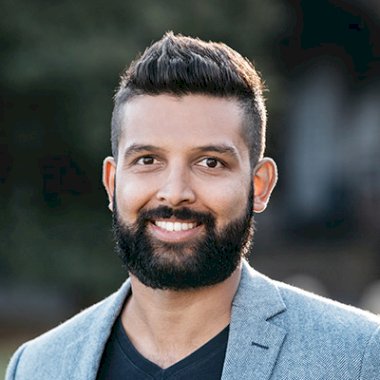 Jerome Doraisamy is a senior writer for Lawyers Weekly and Wellness Daily at Momentum Media.
Before joining the team in early 2018, Jerome is admitted as a solicitor in New South Wales and, prior to joining the team in early 2018, he worked in both commercial and governmental legal roles and has worked as a public speaker and consultant to law firms, universities and high schools across the country and internationally. He is also the author of The Wellness Doctrines self-help book series and is an adjunct lecturer at The University of Western Australia.
Jerome graduated from the University of Technology, Sydney with a Bachelor of Laws and Bachelor of Arts in Communication (Social Inquiry).
You can email Jerome at: [email protected] 
"Kindness is the language that the deaf can hear and the blind can see." – Mark Twain