3 in 5 young men believe society expects them to be 'emotionally strong'
Shocking new research from Movember outlines the number of Australian males who are reluctant to speak up about mental health issues, for fear of social and cultural consequences.
A report released today by men's mental health charity Movember – commissioned by the charity and carried out by Ipsos MORI, surveying 1,0001 Australian adult men aged between 18-75 – found that despite significant awareness that talking openly is an effective way of dealing with problems, younger men, in particular, were reluctant to do so.
The findings included the following: 59 per cent of Australian men believed that society expects them to be "emotionally strong" and to show no weakness, 35 per cent said they felt under pressure to behave in a masculine way and 41 per cent of men across all ages have avoided talking about their problems because they don't want to appear less of a man.
Reflecting on the findings, Movember global mental health director Brendan Maher said: "Although we've made great strides in raising awareness of the challenges in men's mental health and the importance of speaking up especially when you're struggling, it is worrying that Australia's young men are still feeling under pressure to conform to age-old, masculine stereotypes that stop them from talking about the things that keep them up at night."
"We know that bottling up your feelings isn't the best way of dealing with mental health challenges, so we need to continue tackling these outdated ideas which are harming men.
"Being seen as emotionally strong or stoic isn't necessarily a bad thing – there's a time and a place for it. But if the pressure to uphold this facade means that men can't talk about their problems, then that can have a really negative impact on their mental wellbeing."
One in five (20 per cent) of the men aged 18-34 questioned said they always or frequently change their behaviour in order to appear more masculine, while nearly one in six (15 per cent) of men in this age group reported that they were are often mocked for not being manly enough.
Three out of four suicides are men and it remains the biggest cause of death for men under the age of 44, Movember noted.
Mr Maher added: "Taking part in Movember is about doing things differently. As well as raising funds for men's health, you act as a brave, hairy billboard for starting deeper and meaningful conversations. We encourage everyone to sign up to take part and to be there for the guys who matter in their lives, through good times and bad."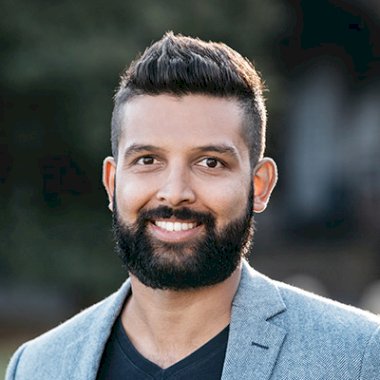 Jerome Doraisamy is a senior writer for Lawyers Weekly and Wellness Daily at Momentum Media.
Before joining the team in early 2018, Jerome is admitted as a solicitor in New South Wales and, prior to joining the team in early 2018, he worked in both commercial and governmental legal roles and has worked as a public speaker and consultant to law firms, universities and high schools across the country and internationally. He is also the author of The Wellness Doctrines self-help book series and is an adjunct lecturer at The University of Western Australia.
Jerome graduated from the University of Technology, Sydney with a Bachelor of Laws and Bachelor of Arts in Communication (Social Inquiry).
You can email Jerome at: [email protected] 
"Kindness is the language that the deaf can hear and the blind can see." – Mark Twain