1 in 3 Aussie men fear losing their jobs if they speak up about mental health
One-third of Australian male employees worry that their jobs will be at risk if they have a conversation about their mental health at work.
A poll conducted by Ipsos MORI of 1,000 Australian men aged between 18 to 75 found that almost half (49 per cent) would be concerned about colleagues making negative comments behind their backs if they discussed mental health issues at work.
Published ahead of World Suicide Prevention Day by Movember, the research revealed that despite growing awareness of the male mental health crisis, many employed men are reluctant to open up about their problems in case it has a negative impact on their career.
Two in five (40 per cent), for example, think they could be held back from promotion if they discussed mental health issues at work.
The majority of men are aware of the availability of mental health days in their workplace; however, three in five (59 per cent) employed men said they would be able to take time off work if they were struggling with their mental health or other personal issues.
But, ultimately, this research suggests that "stigma surrounding mental health is still preventing men from talking about their problems and seeking help when they need it".
Movember global mental health and suicide prevention director Brendan Maher responded to the findings, saying: "Although we've made great progress in starting to talk openly about how we are feeling, there are many men worried that a personal mental health challenge might be revealed, especially in the workplace."
"We need to find effective ways of tackling that stigma so that men aren't discouraged from getting the help they need. In the workplace, this can start with leaders encouraging conversations about the tough stuff and reminding staff that they won't be marked down and will be supported if they are struggling," he said.
The findings are in contrast to existing Movember research, showing that almost three-quarters of men (74 per cent) polled believe that talking openly is an effective way of tackling problems.
Mr Maher added: "We're asking everyone to be a 'Man of More Words'. We know it can be sometimes difficult to have those conversations, but it's crucial that people reach out to someone when they are facing a tough time."
"It could also mean reaching out to a friend who you think might be having a tough time – and taking the time to stop and really listen to him," he concluded.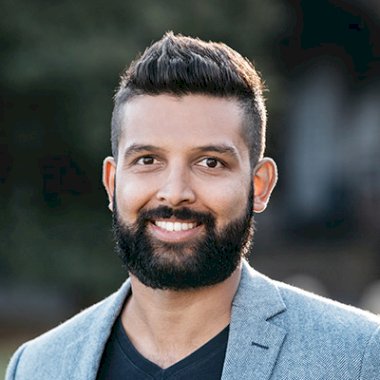 Jerome Doraisamy is a senior writer for Lawyers Weekly and Wellness Daily at Momentum Media.
Before joining the team in early 2018, Jerome is admitted as a solicitor in New South Wales and, prior to joining the team in early 2018, he worked in both commercial and governmental legal roles and has worked as a public speaker and consultant to law firms, universities and high schools across the country and internationally. He is also the author of The Wellness Doctrines self-help book series and is an adjunct lecturer at The University of Western Australia.
Jerome graduated from the University of Technology, Sydney with a Bachelor of Laws and Bachelor of Arts in Communication (Social Inquiry).
You can email Jerome at: [email protected] 
"Kindness is the language that the deaf can hear and the blind can see." – Mark Twain