What Olympic competition taught one lawyer about resilience
Hayder Shkara knew that he wanted to become a lawyer once he'd competed at the Olympics. The transition was an easy one for him, as sport had already taught him how to be resilient.
Competing at the Olympic Games was a lifelong ambition for Justice Family Lawyers principal Hayder Shkara, who took up the sport of taekwondo at the age of seven. He just missed out on qualification for the 2012 Games in London, and then was finally able to realise his dream in Rio in 2016, where he came close to winning an Olympic medal.
Looking back, he said that the "failure" to compete in 2012 was the "best thing that's ever happened to me".
"I think having that experience and building that resilience for the next four years, I think it was part of the story. My performance in 2016, I look back and I know that I've exhausted everything. I did whatever it took to get to that point, so I know I gave it my best," he recounted.
"And I always say that's when you can kind of walk away from the sport, knowing that you've basically given it everything. You don't have any regrets that way."
Soon after the 2016 Games, Mr Shkara made the decision to transition into legal practice – opening up his own business half a year later.
"I knew prior to the Olympics that I was going to get back into law and go hard at it once I finished that Olympic cycle. It was a few months after when I started to look for employment in the sphere. It wasn't a really full-hearted attempt. It was more half-hearted," he reflected.
"I knew at the back of my mind I was always going to open up a practice. It was just about finding the right time for it. I concluded that now's as good a time as ever, and I opened up the practice about six months after the Olympics."
Mr Shkara had the confidence to go straight into launching his own law firm, he said, because he was surrounded by good people and had had the opportunity to develop a strong network.
"I felt confident in being able to at least apply my legal knowledge or source the right information from the right people. With that in mind, I wasn't too concerned about providing the technical knowledge. It was more about the business side of things. That was obviously a learning curve. It's a learning curve that I'm still going through," he said.
"But, when I was about 18, I opened up a taekwondo club throughout my university days. That was one of the things that I dropped off for the next four years after 2012. I guess having that experience of opening up a business, really a small business when I was 18, so that I could find myself to go to the different competitions and fund my training, really helped and gave me the confidence to open up the firm."
Mr Shkara is also well placed for a career in family law, he said, based on what he learned about resilience and time management from his competition days.
"I see this stress that practitioners go through in terms of dealing with clients, litigation, opponents, the judiciary. It's extremely, extremely difficult. The climate out there is so tough. It's so stressful for lawyers. And stress can only be dealt with in a number of ways and everyone's got their own mechanism. But for those that don't have the resilience to get through, they're just going to drop off. I think that is a huge problem," he mused.
"People talk about the number of graduates that are coming in, number of law graduates in the universities. But there's also a huge issue of people dropping off out of the profession. It is extremely stressful. For the vast, vast majority, they're not getting paid enough. Nowhere near enough for the stress that they go through."
Coming from a sporting background rife with stress and competition, Mr Shkara pointed out, is "very much like being in court".
"Coming from that background hasn't been as difficult for me, I would say, because I'm used to those stresses constantly. The feeling that I used to get walking into a ring at a World Championships event is no different to the feeling that I get walking into a courtroom against a senior counsel. It's very, very similar," he explained.
"The nerves, how you have to compose yourself, how you have to present yourself. Obviously, one's more mental and one's more physical. But at the end of the day, I would say they are extremely alike. In a way, I've been preparing for years, for this role in law. I think definitely the sporting background has been able to shape me and create this strength that I truly believe in."
The same lessons can be adapted for managing one's time better, Mr Shkara added.
"If you've learned how to manage your time, and you've always been efficient with your time, then it's only natural that that would transition into your career and into the workplace. I've got a number of responsibilities as principal of the practice. I've got a number of solicitors working and support staff as well," he said.
"My responsibilities include litigation, management, HR, recruitment, marketing, accounts. I've got to be able to cover all of these different fields of the practice based on the daily needs of the firm. And to do that, you have to be organised. You have to be able to manage your time efficiently. Everyone's got their own strategies as to how to do it. I'm blessed in the way that I've been brought up in that way."
This story originally appeared on Wellness Daily's sister title, Lawyers Weekly.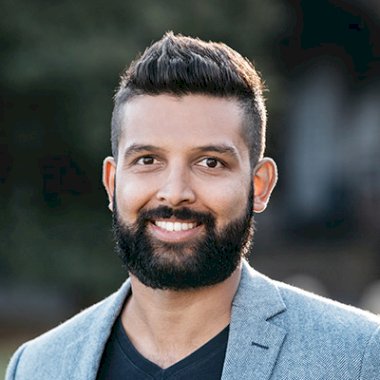 Jerome Doraisamy is a senior writer for Lawyers Weekly and Wellness Daily at Momentum Media.
Before joining the team in early 2018, Jerome is admitted as a solicitor in New South Wales and, prior to joining the team in early 2018, he worked in both commercial and governmental legal roles and has worked as a public speaker and consultant to law firms, universities and high schools across the country and internationally. He is also the author of The Wellness Doctrines self-help book series and is an adjunct lecturer at The University of Western Australia.
Jerome graduated from the University of Technology, Sydney with a Bachelor of Laws and Bachelor of Arts in Communication (Social Inquiry).
You can email Jerome at: [email protected] 
"Kindness is the language that the deaf can hear and the blind can see." – Mark Twain