'I was working past midnight every night'
He's one of the most successful mortgage brokers in Australia, but two years ago, 1st Street Financial managing director Jeremy Fisher realised he needed to make a lifestyle change. Wellness Daily finds out how this business owner is cultivating a culture of wellbeing and what he does to stay in shape. 
Has keeping fit always been important to you?
The older I get, the more conscious I am of keeping fit. I'm 41 now. Every year, I think it will get harder if I do less and less, so I am trying to do the reverse. 
I played a lot of tennis when I was younger. I travelled overseas and represented Australia and got a tennis scholarship to a college in the United States. 
But when you have a career and are sitting at a desk all day, it becomes harder to train as often as you'd like to and it becomes difficult to motivate yourself. I've gone through ups and downs. 
Then there is eating junk food, which is easy to do when you're sitting at your desk. But I'm learning from my mistakes.
How important is wellbeing to you as a business owner?
In the last couple of years, I've really tried to make exercise more of a team thing. I've given everyone in the office gym memberships. In addition to that, we do group sessions with a personal trainer twice a week. There are about eight or nine of us who do that and it has been going for a couple of years. It started with us deciding we wanted to do Tough Mudder as an office. I figured if we're going to do it, we might as well do it properly and get fit, so for the last couple of years we have been very consistent, which has been great. We're training as a group and get to do something outside of the office. We are all feeling better and eating healthier as well. 
We all have 1st Street water bottles and are drinking more water. A few of our staff have trialled standing desks and that's something we are looking to roll out across the office. 
Was there a turning point when you decided you needed to focus on your health?
A few years ago, I was working beyond midnight every night. I'd fill up my drawer with junk food just to keep me going. Those are all things I've had to cut out or cut back on.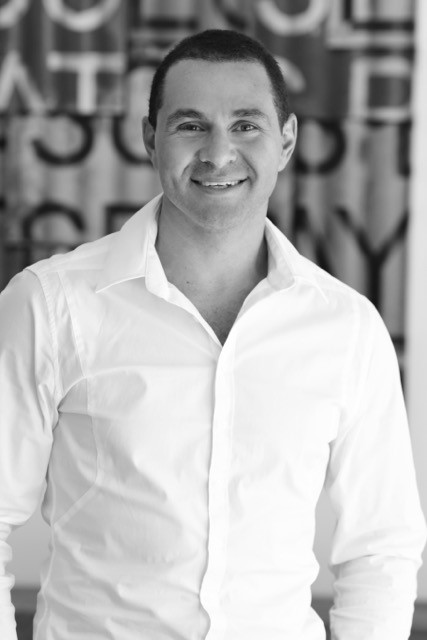 There have been days and sometimes weeks in the past when I haven't been happy at work or at home. I was working harder every year and each year was getting busier. The money became completely irrelevant. 
When you start a business, you have all of these goals and aspirations to be number one and earn a certain amount of money. But once you get there, you realise it's not an achievement. It's not like winning a tennis match. During the journey of building a business and having success, it's great. But when you get there, it can be confronting.
When I realised I wasn't happy, I decided to pull back on the work hours and distribute more business throughout the office and delegate. 
These days, I go to the gym a couple of mornings a week at a minimum. I play tennis twice a week. Having planned commitments rather than just ad hoc arrangements makes it easier to stick to a routine. I have things permanently locked in, which works for me. 
I certainly feel like I'm in a far better place mentally than I was a few years ago. I also want to spend more time working on the business, rather than in it. Part of that is supporting the health and mental wellbeing of my staff.
What has been one of your greatest challenges recently?
It took me many years to actually be able to find a way to delegate. How do you tell a client you've been looking after for 15 years that someone else will be handling their business?
It was certainly a struggle and took many years to be able to do that. I think I'm still going through that journey. 
Running a small business is hard. When you start out as a one-man band, you're doing everything. As you start to grow, you're still doing everything without realising that you have more responsibilities each year. Finally, a point comes where you need that support and you need to let go. 
Do you meditate or practice mindfulness?
I've done yoga and Pilates on and off over the years and will continue to do so. I've never tried meditation. It would probably be great for me, because I have trouble switching off. It's definitely something I'm willing to try. 
"Kindness is the language that the deaf can hear and the blind can see." – Mark Twain