Embracing womanness (from a wellness perspective)
As we come to the end of Women's Health Week, Ellen Moran reflects on the fact that being a woman means something different to all females.
Womanness can look like a lioness, rising to stride through the world with confidence and power. It could feel like the instinct you have to nurture and protect those you love. It could feel like wild pull to the untamed parts of the natural landscape, or a warm connection to the hearth and building of family.
With all that comes with being in a female bod, being a woman should feel like a superpower. There are signs and signals in our bodies that can tell us when we are out of balance, what we need and how we are feeling.
However, this can be confusing when we are surrounded by so many voices shouting their wisdoms for us to hear. It's easy to listen, especially when we are told how we are supposed to look, act and be. But there are a few things that really help me remember to trust what I already know.
Your cycle is yours for a reason – listen to it
Usually, the human body will respond to an imbalance. If you are overworked, your sleep might suffer. If you are underfed, your energy will suffer. But as a woman, we have this incredible cycle that is another chance for us to check in. Your monthly rhythm is full of signs and signals about how your body wants to move, be looked after, be fed and take up space in the world.
Each week brings a new change in hormones and therefore energy levels, needs and desires. It can be confronting going against the "go, go, go" mentality in favour of rest. But to ignore your own signals will only lead to disharmony. Trust yourself, your body knows what it needs.
Get a feel for yourself
Literally. Get to know your own body. Cultivating an awareness of your physical body when you are feeling on top of the world won't only bring you confidence in your health and wellbeing, it will also help you identify if something is wrong. Check your breasts regularly, ladies. Make sure your cycle is regular if you want to build a family one day.
But also give yourself a foot massage, a hand massage, a deep stretch. Nurture your body. By the same token, get to know what you like when it comes to physical touch. How can you expect a partner to know what you like if you don't?
Embrace your power
A strong, powerful woman is often associated with something external that got her there. A job, a relationship, a talent, a company. Your power is innate, and it is palpable if you let it be. Walk tall, visualise your spine flushed with strength. Lift your chin. Let your strength shine out of your eyes, and don't be afraid to be strong in your boundaries. Remove those people/situations/beliefs that make you feel drained and weak from your world. Dump them. Your time is too valuable.
Build yourself a sisterhood
This is something that took me a long time to understand. Why would I focus on friendships with women? I have a best friend, my sister, my mother. I never found peace in large groups of girlfriends, I felt like drama and competition overshadowed any care and love shown. But in my distrust of my feminine relationships, I missed out on a wealth of knowledge that my "sisters" could have shown me, and I them.
Finding a group of women who want to see each other succeed, grow and feel well will not only give you a strong support system built on love and care, but will also allow you to learn and explore different aspects of womanhood with people who understand.
Being a woman in a world that has so much external wisdom can be quite tricky, but really, it's very simple. Listen to your body, find power in your knowledge of yourself and your needs, and surround yourself with other women also listening to their internal wisdom. Your wellbeing wisdom can, and should, come first and foremost from inside.
Ellen Moran is a partnerships manager at Momentum Media, Wellness Daily's parent company. She is also a qualified yoga instructor, dance teacher and painter.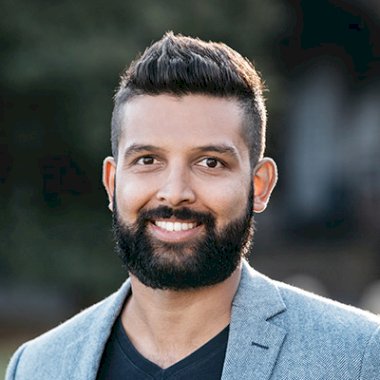 Jerome Doraisamy is a senior writer for Lawyers Weekly and Wellness Daily at Momentum Media.
Before joining the team in early 2018, Jerome is admitted as a solicitor in New South Wales and, prior to joining the team in early 2018, he worked in both commercial and governmental legal roles and has worked as a public speaker and consultant to law firms, universities and high schools across the country and internationally. He is also the author of The Wellness Doctrines self-help book series and is an adjunct lecturer at The University of Western Australia.
Jerome graduated from the University of Technology, Sydney with a Bachelor of Laws and Bachelor of Arts in Communication (Social Inquiry).
You can email Jerome at: [email protected] 
"Kindness is the language that the deaf can hear and the blind can see." – Mark Twain